You Make Me
Author:
Erin McCarthy
Series:
Blurred Lines #1
Pages:
ebook, 289 pages
Genre:
New Adult
Release Date:
April 17, 2014
Summary:
The guy she wants…

Growing up on the coast of Maine with a revolving door of foster siblings, Caitlyn Michaud spent one intense and passionate year falling in love with her foster brother, Heath. Then he left without a word. The betrayal devastated Caitlyn and made her vow to forget the compelling bad boy. But forgetting his sensual touch and their deep all-consuming friendship is easier said than done.

Isn't the guy she needs…

Determined to move on, in college Caitlyn has risen above her small town impoverished roots and has joined a sorority, reinvented her appearance, and landed the right boyfriend. Pre-law major and frat president, Ethan, is thoughtful and always laughing, and he makes her feel happy, calm. He also gives her the social acceptance she craves.

But the perfect world she tried so hard to attain is ripped apart when Heath appears one night out of nowhere. Caitlyn remembers all the reasons why she loves him, even if they don't make sense to anyone but her. Out of the military, Heath is as brooding and intense as ever, and he is determined not only to win her back, but to exact revenge on everyone who kept him from her…

And when one love allows her to breathe, but the other feels as essential to her life as air, how does she choose between them?
Review:
mhhhhhhhhhh
Sooooooo. This is kinda good. But not really really good.
OK, let me think.
The story line was interesting with many twists and turns.
The writing style really wonderful. I felt every emotion, was sucked in and moved. The smut is sizzling with a captiol S! Seriously! Maybe don't read those in public...
I loved Heath. Broody, dark, mysterious, loyal, deep a lot possessive and honest. I seriously looooved Heath.
BUT there were two issues- The love triangle, though admittedly not too bad, still A LOVE TRIANGLE ---eeeewwww!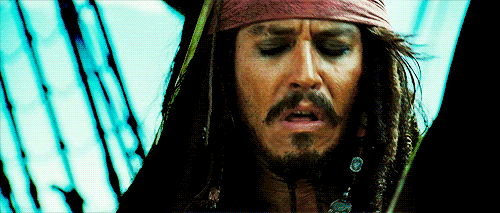 ( terribly mature of me I know!)

My biggest Issue though: I didn't like Cat. She was melodramatic all the time, a hypocrite most of the time and to top that attention seeking and self absorbed. Most of the drama was just her being a - and I am quoting McCarthy here- c bag.

And still I felt her dramas with her, I especiall loved the times they spent outdoors and in the end I was all goofy smiles and happy sighs.
AND NOW:
I am wondering when the next book in the series is coming out..and what it will be about...
Rating: