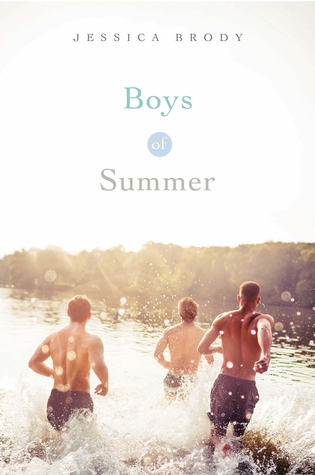 Boys Of Summer
Author:
Jessica Brody
Publisher:
Simon Pulse
Pages:
Hardcover, 352 pages
Genre:
YA
Release Date:
April 5th 2016
Summary:

Welcome to Winlock Harbor…

Best friends since they were kids, Grayson, Mike, and Ian were hoping for another epic summer on "The Locks", filled with clam bakes, bonfires, and late-night swims in the ocean.

But that was before Ian's dad never returned home from his last deployment. Before Mike had to take on more responsibility in order to help provide for his family. Before Grayson's accident left him with an injured throwing arm and an uncertain future.

It's clear this summer on the island is shaping up to be very different from those Grayson, Mike, and Ian have come to rely on. And when the sacred code of dating a friend's sister or ex is broken, it will push their friendship to the absolute limit, testing their loyalties in a way that could either break them—or save them.


Review:
I am feeling rather divided about Boys of Summer.
I really like the idea of it, and in many ways I liked the plot. Well, mostly anyway. I love that each of the guys is at a turning point in life and each of them have to overcome some difficulty. I also really liked how they fixed things between them.
But I am not a fan of the writing style. First of all this is written from the POV of the three male MCs.
They are supposedly all quite different, but they all sound exactly the same. So much that when I put the book down I had to check who's POV I was reading, each and every time.
In general though, I kept expecting somehow more... of something. I felt that the boys came out a bit flat. Even if there was character growth. The girls were really stereotyped. I still like the end and I like the idea, I think I kept hoping for something epic like Stand By Me.. You know something that is seriously deep and profound. And this while it is interesting and sweet, it's doesn't dig deep enough for that.
Somehow this felt like it is not a cute and fluffy but it doesn't manage to hope into serious territory either.
Hence I am sitting on the fence. Mostly feeling like this should have been somehow more.
Rating:
(click on the name for reviews of this geek)